Top AI Softwares That Can Boost Your Recruitment Process
In a world where having a full complement of quality staff is imperative to running a successful business, the recruitment process poses a significant and time-consuming challenge. Going through the recruitment process these days can be a nightmare. Sifting through hundreds of resumes is time-consuming and tedious. Sure, you can use an agency or outsource certain aspects of the process but you still have to interview and make the final call.
Thankfully it is 2019, and due to technology we now have a wealth of tools at our disposal.  We have come a long way in the 30 years since when the Internet first started. AI recruiting and AI software can make the recruitment process infinitely faster, more accurate and smoother.
Where do you start?
There are various AI software that can be used in your recruitment process that could simplify the task and save you valuable time and money.
Logically, before you start out, you need to ensure there is a need to employ staff. Once that is identified, you can proceed on planning how you'll recruit candidates. There're various platforms that can be used to do this and most rely on AI recruiting for top results. As you can probably already imagine, some of the most popular websites are Indeed, LinkedIn, CareerBuilder and other. Of course, depending on your industry or area, there may be other sites that are equally as effective.
But, what then?
Initial Candidate Screening
Once the resumes come in, they need to be filtered and only the best and most suitable candidates are selected and contacted for the testing and assessment process. This sounds easy enough, but the thought of sifting through a pile of resumes can be daunting.
Imagine that all of this manual work could be eliminated? Like we said earlier, thankfully it is 2019 and we have AI software that can assist in sifting through applications and select only those who meet the specific criteria. This is where Jenna can help.
What you will find at Jenna AI is a powerful AI driven intelligent screening application. Jenna simplifies the process of finding top candidates. As a recruiter, you determine your criteria and what kind of candidate you need and Jenna does all the hard work for you, quickly and efficiently.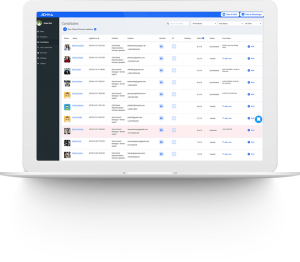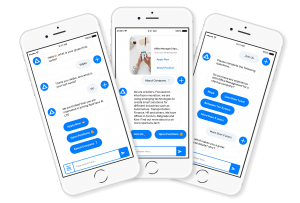 This is one of the most time-consuming aspects of the recruitment process and Jenna AI system has helped many organizations streamline and improve their filtering for top-notch candidates, ultimately saving companies their valuable time and money.
Testing & Assessment
So you have your shortlisted candidates and, logically, you want to test their capabilities and skills.
Some of the testing and assessments can also be done by AI recruitment software. One AI recruiting company that can help you in this regard is The Self Management Group. Here again, saving you time and increasing efficiency.
The Self Management Group is a leader in talent management solutions, partnering with clients worldwide to help them attract, select, retain, and develop top potential employees. Now the largest sales profiling company in the world, our online system is available 24/7, 365 days a year in 45 countries and in over 40 languages.
There is nothing more frustrating for applicants than waiting to hear if they were successful or not. Even an unfavorable response is welcomed as it allows them the opportunity to move on and apply elsewhere. One automated message can be created and filtered through to all the unsuccessful applicants.
Video Interviewing
AI software can further assist in video interviewing prospective candidates. This is ideal for remote positions and even your normal day to day meetings. Some companies now request an online clip or a presentation for the position. The formal interview is then done over Skype of WhatsApp video calling.
Spark Hire are specialists in this field and allow you to get to know your candidates on a more personal level and reap the benefits of the high-quality in-person interview.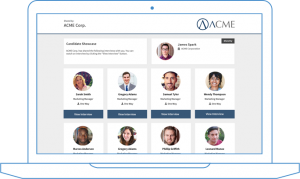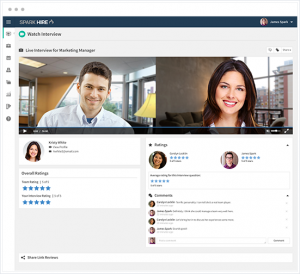 Upon a successful interview, you can now move onto the employment offer and hiring your new employees. Once you have them onboard, it is very crucial that you put some focus on the onboarding process to let new employees acquire knowledge of their new environment.
Improving employees' experience
Learning never ends and your staff always has to be upskilled and refresher courses are always welcomed. AI can be used here and online training can be done at any time and at the employee's convenience.
HiBob is a great partner to help companies in this regard. It is a people management platform that helps fast-growing companies bring out the best in their employees. With their fresh approach to employee experience through a smart app, a personalized benefits store, and inviting onboarding and engagement tools, seamless integration, combined with ongoing support, it makes it very easy for HR, managers, and employees to join and interact with the system.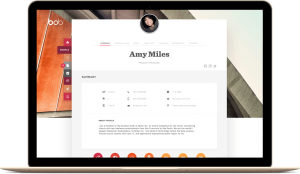 Final thoughts
It is very important to note that AI recruitment and AI software does not remove the human factor it just serves to make the processing time shorter and cost-effective. A small start-up may not be able to afford a huge HR department to sift through applications and interview prospective candidates. Initially, this role might be done by the owner or a manager.
Even as the company grows, this technology will always be there to streamline the process. AI recruiting will assist in filling the position quickly by screening and picking only the best. The final interview and decisions are still made by the person in charge. AI Software and AI recruiting can help at every stage of the process.
Apr 10. 2019